In Le Puy du Fou, visitors forget the 21st century. Day and night, they go for a great trip back in time by choosing their time, their shows, and their gastronomy in total freedom!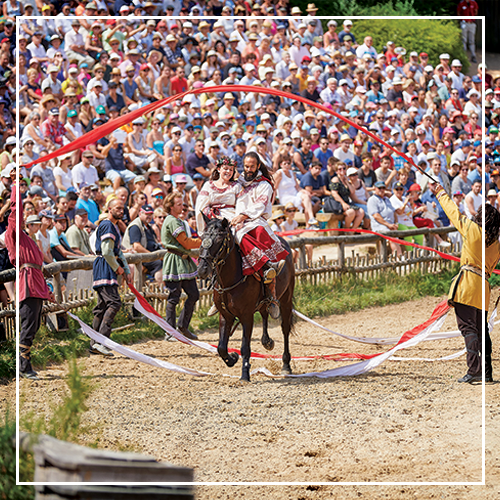 Prices:
Grand Parc Tickets starting from €28.80
Grand Parc + Cinéscénie Tickets starting at €59
Cinéscénie tickets starting at €28
PARKING INFORMATION :
Free parking at the park entrance.
Address:
Puy du Fou
CS 70025
85590 LES EPESSES
France
Website