Our 3-star hotel has 25 spacious and comfortable rooms.
Our team is at your disposal at all times to guarantee you the best possible stay.
ROOMS THAT ADAPT TO YOUR NEEDS
Do you sleep alone? Choose the double room.
Do you come together with your family ? Choose the family room.
We offer a wide choice of products (sweet and savory) for your breakfast buffet.
Our different rooms
AX HOTEL presents a new concept to la Châtaigneraie in Vendée.
We offer a hotel service hotel or lodge (small family cottage) for your business trip, with family, friends or two.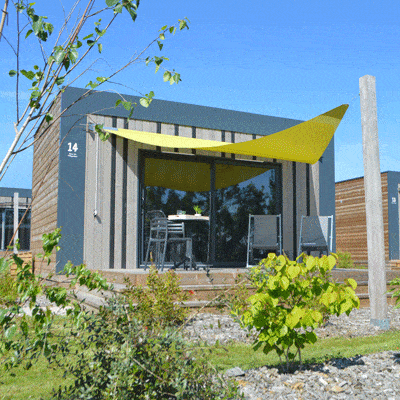 Lodges
Original – Family – Up to 4 people
FROM €129 / NIGHT
-40% on your stay until July 2020 by booking on our site!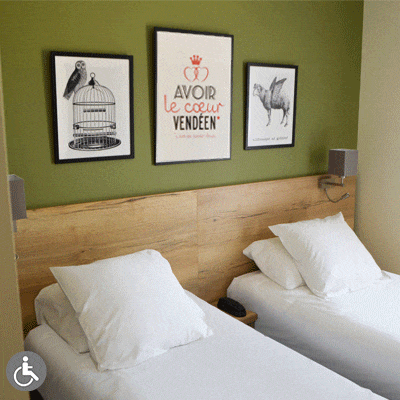 Double / twin room
Hotel room – Double / twin beds – From 1 to 2 person(s)
FROM €79 / NIGHT
-25% on your stay in August 2020 by booking on our site!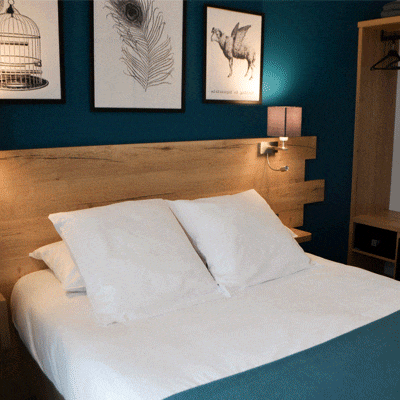 Family room
Hotel Room – Double / Twin Beds – Up to 4 people
FROM €128 / NIGHT
Our services
Pictures gallery
Découvrez en un coup d'œil les photos de notre hôtel !
Contact
Contact us for any request
AX HOTEL
Zi le Pironnet
85120 La Châtaigneraie
Email contact@ax-hotel.fr